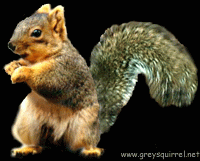 I'm thrilled just to have been nominated...no, really! Tara at Paris Parfait nominated me at "Share the Love Blog Awards" I'm in two categories and even being nominated is an honor.

That being said, if you agree you can vote at http://onewomansworld.blogspot.com/2007/01/go-vote.html .

You will see many of your own favorites, so go check it out. It's a great way to read new blogs but congrats to my buddie
Lisa athttp://heartofthenest.blogspot.com/index.html
Tara at http://parisparfait.typepad.com/paris_parfait/
Amber at http://believingsoul.blogspot.com/index.html
Tink at http://tinkerart.typepad.com/tinker_art/
Deb at http://debrichardson.com/blog/
Tara at http://taradawn80.blogspot.com/index.html

In other news, the girls are all moved in with no drama for mama...woohoo! They have a house up here but out of the four only one has a job. Interviews are pending but if I'm not mistaken don't you get a job first? I was already asked to be their personal laundromat but I said no. I said try the laundromat, it worked for me as a working mom for years, but they said "eww."I don't understand why taking buses, using Laundromats and starting positions are beneath them. It's not just my kid's either if you've been watching the Today Show.

I spent my week choosing paint for the new house because Dave's sister is going to help us out by painting. A hallway, entryway,living room, kitchen, basement and dining room. I love color and was going nuts on shades but ended up with 9 different colors...eek! It will take a full week and a huge load off Dave.